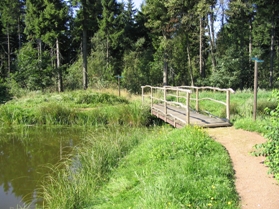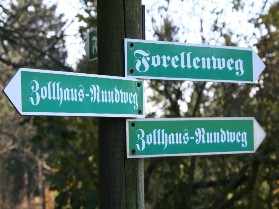 It smells like forest!

Our outside area in summer

If the weather is nice You can use our beer garden, the garden hut or the 
wooden banks directly in the garden. You will find the small pond immediately
in the garden, only two minutes on You will find our forest lake and the very large 
network of paths for hinking and cycling tours, which starts directly behind 
the hotel. Our herbs garden offers fresh herbs for You. The horse riding 
meadow is located directly at the Zollhaus.

If You have good luck, you will be waked up by the belling of the deers.